Enjoy the lasting benefits from our premium specialty massage and holistic healing services. These treatments are all performed in our luxury Japanese inspired Spa environment, performed by highly skilled professional therapists.
For those wishing to make the most of their private health insurance, we offer rebates for Remedial massage bookings and Japanese Shiatsu bookings made with remedial therapists.

30min $65 / 45min $88 / 60min $110 / 90min $135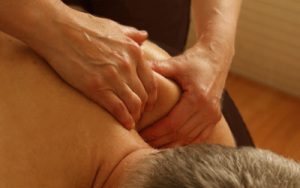 For those with specific muscular-skeletal complaints or injuries, book in advance for a remedial massage with one of our highly skilled and accredited remedial therapists (all major private health funds covered).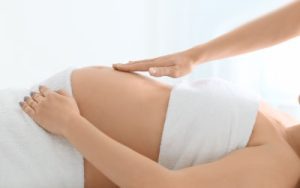 On its own, or as part of one of our exquisite packages Sakura Lounge has fully trained and qualified therapists to perform pregnancy massage. There is no better or more crucial time to get massages than when you're in the later stages of pregnancy (we do not perform pregnancy massage in the first trimester), when you feel like you're lugging a baby elephant around!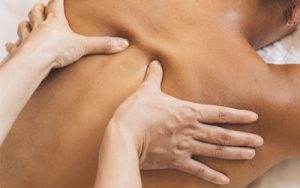 Deep tissue massage is a type of massage therapy that focuses on realigning deeper layers of muscles and connective tissue. It is especially helpful for chronically tense and contracted areas such as stiff necks, low back tightness, and sore shoulders, ailments most desk workers suffer from.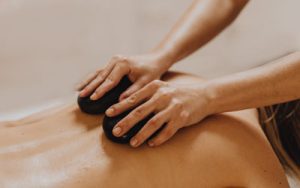 One of our most popular, decadent, healing and nurturing treatments, especially during a cold Melbourne Winter! You treatment will incorporate Hot stone therapy (warmed smooth granite or Jade stones at 54deg are used for the treatment) into an exquisitely pampering, nurturing and healing massage.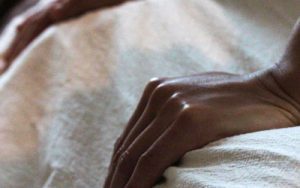 Japanese Seitai is a healing and therapeutic Japanese massage and is literally translated from Japanese as 'Bone Therapy' and so is very effective for postural, neck and spinal conditions through non-invasive massage techniques without using direct manipulation of the spine.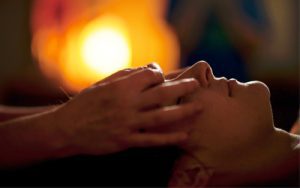 USUI SHIKI RYOHO – "Relax and Recharge with Reiki." This wonderful calming, nurturing and healing therapy is offered at Sakura Lounge by Japanese Reiki II level and Reiki Masters as a stand alone treatment or as part of one of our healing packages such as the 2.5 hour Healing Hands Package.  A perfect way to take some time out from our hectic lifestyles torecharge and relax. 
Sunday bookings require a surcharge $10 for treatments/$15 for packages per person
Public holiday bookings require a surcharge of 10% per person and full payment to secure as we are open by appointments
We have a cancellation/rescheduling notice policy (24-hour for one or two people, and a 72-hour for groups/three or more people). Please call (if you cannot reach us, please send us email) for any changes before these timeframes to avoid a penalty/full cost of your booking.
Please arrive 15min prior to your booking time. We will need to shorten your session duration if you are late.
If you are pregnant and under 13 weeks, we won't be able to perform any treatments. You will forfeit your booking if you inform us up on arrival. We can offer a Pregnancy massage or Head to toe package with Pregnancy massage upgrade or Perfect harmony package with Pregnancy massage upgrade if you are in 2nd or 3rd trimester.
If you have compromised immune system, blood clots, or any serious medical conditions, kindly acquire a medical certificate from your doctor.

Our massages are performed by our male therapists and female therapists. Please let us know if you have any cultural restrictions.



If you booked after – 4PM on Sun/Mon, 6PM on Tue/Fri/Sat, 5PM on Wed/Thu, your balance payment will be automatically deducted from your card on the booking day. Please make sure you have sufficient funds. If you did not use any card to make a deposit when you made a booking (booking value under $150), our receptionist will call you on the day to finalise your payment.
Our automatic confirmation or reminder does not contain your guest information. Please send us your guest's contact details if you'd like them to receive reminder directly.
Please check our FAQ (https://www.sakuralounge.com.au/faq/) Terms & Conditions (https://www.sakuralounge.com.au/terms-conditions/) Privacy policy (https://www.sakuralounge.com.au/privacy-policy/)