Take the time to de-stress, relax, or address any ailments you may have at Sakura Lounge and Spa, where we offer a wide variety of massage styles to suit your modern-day needs. Choose from our diverse range of massage treatments, including deep tissue, relaxation, or something both indulgent and therapeutic, such as our luxurious oil Hot Stone massage. We also highly recommend our signature Japanese Shiatsu massage, renowned for its ability to promote relaxation and healing. Additionally, you can try our signature Japanese Seitai massage, a remedial form of Shiatsu that is gentle yet effective in realigning your body and improving your posture (available only with trained Japanese Seitai therapists). Our highly skilled professional therapists provide all of our healing and nurturing massage services in a peaceful and tranquil environment. For those wishing to take advantage of their private health insurance, we offer rebates for remedial massage bookings. Please inform us when making your booking so we can ensure the correct therapist is allocated to you.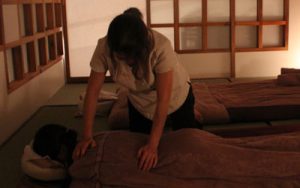 At Sakura Lounge and Spa, we provide a diverse range of massage styles to meet all of these modern-day needs. Experience our healing and nurturing massage services, provided by our team of highly skilled and professional therapists in a serene and calming atmosphere.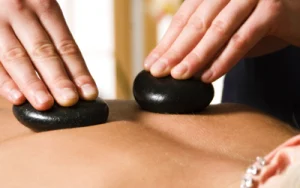 For those wishing to make the most of their private health insurance, we offer rebates for Remedial massage bookings. If you're dealing with postural stress, we recommend our signature Japanese Seitai massage.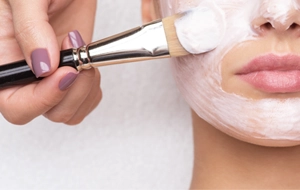 Our beauty treatments are designed to be decadent, divine, and wonderfully relaxing, while also being nourishing and revitalizing. These principles are based on the Japanese philosophy of "Inner Peace and Outer Glow," and we aim to provide you with exquisite beauty treatments that embody this philosophy.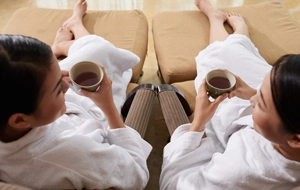 Treat yourself, a loved one, or share a pampering experience with someone special. Come relax and heal with us. Our packages start at 2.5 hours and offer a decadent blend of signature massages, beauty treatments, and holistic therapies to provide you with the ultimate relaxation and rejuvenation experience.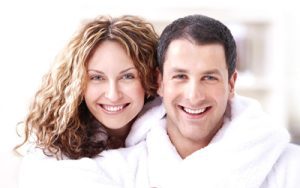 Experience the ultimate in relaxation and intimacy with our exclusive Onsen Jacuzzi packages, designed specifically for couples. Enjoy the privacy and tranquility of our SPA room as you soak in the rejuvenating waters of our Onsen Jacuzzi.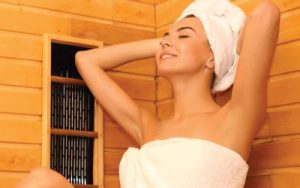 Take all the time you need and feel at home in our Japanese Zen Tatami room. Our latest addition, the Infrared Sauna, is available for private use and can comfortably accommodate two friends or a couple. You can also connect your Bluetooth device and listen to your own music or meditation playlist during your session. Customize your sauna experience by adjusting the heat to your liking.
Sunday bookings require a surcharge $10 for treatments/$15 for packages per person
Public holiday bookings require a surcharge of 10% per person and full payment to secure as we are open by appointments
We have a cancellation/rescheduling notice policy (24-hour for one or two people, and a 72-hour for groups/three or more people). Please call (if you cannot reach us, please send us email) for any changes before these timeframes to avoid a penalty/full cost of your booking.
To ensure a hustle-free check-in procedure, the balance payment for group bookings will be required four days before the booking date.
Please arrive 15min prior to your booking time. We will need to shorten your session duration if you are late.
If you are pregnant and under 13 weeks, we won't be able to perform any treatments. You will forfeit your booking if you inform us up on arrival. We can offer a Pregnancy massage or Head to toe package with Pregnancy massage upgrade or Perfect harmony package with Pregnancy massage upgrade if you are in 2nd or 3rd trimester.
If you have compromised immune system, blood clots, or any serious medical conditions, kindly acquire a medical certificate from your doctor.
Our massages are performed by our male therapists and female therapists. Please let us know if you have any cultural restrictions.
Our automatic confirmation or reminder does not contain your guest information. Please let us know your guest's contact details if you'd like them to receive reminder directly.
Please check our FAQ (https://www.sakuralounge.com.au/faq/) Terms & Conditions (https://www.sakuralounge.com.au/terms-conditions/) Privacy policy (https://www.sakuralounge.com.au/privacy-policy/)